If bacon has eggs and fish has chips, nothing can be a better partner to your favorite butter than a special, dedicated knife that you can use to make tricks with it. You would probably say, "Oh, I already have a great kitchen knife, I don't need a butter knife." Okay, I know where you are coming from and that is the reason why destiny has brought us together to this blog post.
Let me be your kitchen buddy within the next five minutes as I talk about the certain, unique features of a stainless steel butter knife. At the end of the post, I'm betting big time that you might come running to your pantry for some self-reflection if you have the best tool for a butter spreader.
1.Practicality and Sustainability
If you are thinking about which would be the wisest choice when it comes to picking a butter knife, you could never go wrong with adding a stainless steel butter knife to your shopping cart. Here are the reasons why. First of all, as its name suggests, this butter knife does not rust no matter how long it stays in your kitchen. Your child can even inherit it from you and teach your grandkids how to spread butter to their morning bread.
No kidding. A stainless butter knife stays durable under all weathers as it is built with high-quality stainless steel. Additionally, you won't have to worry about the safety of using it as it is free from certain impurities and hazardous contaminants. So, if you want to be practical when choosing a butter knife, go for a product that you will only have to buy one time for a long-lasting use because nothing can be more frustrating than craving a butter sandwich only to find out that all your knives have rusted already.
2. Versatility
Most of the time, during a shopping spree in the market or even online, you will choose a product with multifunction than the product with only a single use. The sofa bed is one of the best examples, a foldable bed that can turn into a sofa in the morning. Its versatility as a multifunction product also saves up space if the bed is not needed.
This same ideology applies to a specific butter knife with many uses and is somehow connected to our first benefit regarding practicality. A butter knife does not only cut breads and buns, its smart hole design can also be intended to easily grade butter. Moreover, its size is also perfectly built to collect and spread butters, jams, or chocolate fillings. This makes your sandwich break a lot faster as you only have one tool in your hand to work with instead of fumbling with multiple knives or spoons before satisfying your craving.
3. Aesthetic Purposes
If you are like my creative aunt who likes to make sandwiches with butter curl and shape designs, a butter knife will do you the sweetest justice. Unlike a normal knife, you can use a butter knife to create surprises out of sandwiches that could be– let's admit it– very plain at times. This benefit does not only apply at home, but it also becomes very handy specifically if you are running a bakery business or sort. Of course, you want to entice your customers with bread and buns that look and taste delicious.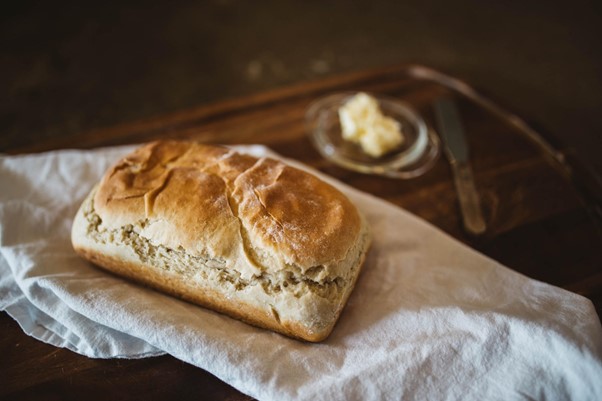 4. Heat Resistant
Whether you are a fan of bread-making or doing a business out of it, your most powerful tool is a knife that can handle the heat in the kitchen, or else, throw it out. I have no beef with  plastic knives, but a stainless butter knife is more preferable when it comes to heat resistance. You can dip it in boiling water or put it on a warm surface for the intention of melting hard-frozen butter nicely, and that is just one of the few things that plastic knives cannot do. On top of that, you can really never be so sure of how contaminant-free plastic knives are, which brings us back to practicality and sustainability.
5. User-friendly
What would you do with all these mentioned benefits above if the tool itself is very hard to use, right? That is why I'm glad to tell you that this butter knife is very easy to use which does not require a manual book to know its way-arounds. It is structured from high-grade steel and made like it is meant to be held by your hands.
With its safe design, this butter knife fits people of different ages. It is good for children practicing how to apply butter to bread, for parents who sometimes run out of time preparing sandwiches for the family, for seniors who might struggle at times in making bread and butter, and even for both left-handed or right-handed people. I mean, what more can you ask? You can also use this butter knife as a gift idea that will surely deliver a smile to whoever receives it.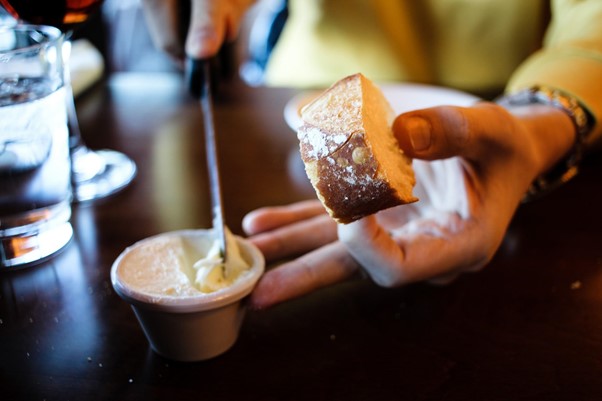 6.Lifetime Warranty
To even challenge you to try its excellent features as a butter knife, you get a lifetime warranty for a full refund in any case that you are not satisfied with its performance. This is something that you cannot just find anywhere on online platforms or the nearest stores to your home. This is because of the credibility when it comes to what this butter knife can bring to the table, figuratively and literally. As we are coming to an end, I guess this is also the perfect time to say this so you can start thinking if your kitchen has the best butter knife that it deserves. Afterall, getting this butter knife is risk-free as you get your money back if it does not meet your expectations.
That must have been five minutes or more but if you are still reading this, I'm glad that you joined me all the way here. I admit that plain knives have been a part of the traditional way of cutting breads and spreading butter. However, time is aging and with this ride comes fruitful product innovations that bring new taste and level of excellence without taking away the original touch of its significance.
If you want to try the best butter knife circling in the online market today, there is no better path than these sets of stainless steel butter spreaders and knives. Go ahead and check it out and I'm pretty sure they will make the cut. No buns intended. Oh, I mean, pun.